Archiconic
Branding + Web Design
In Malaysia, an architect commencing his professional practice as a firm or company has to register with LAM in order to be recognised as Professional Architectural Consultancy, which can be legally responsible for all the legal and official matters/issues in the projects it under take. To qualified the LAM registration, all partners/board of directors of the company, shall be Professional Architects, and for sole proprietorship, Professional Architects shall preferably use their individual names in full, as the company name.
The partners in Archiconic are Ar. Kuek, a Professional (Par t III) Architect and Lau Pui Leng, an (Par t II) Architect. Hence, the company is not LAM Registered Architectural company, which unable to deal with legal issues per taining to architectural projects. Yet, the company name can easily be perceived as a 'professional/international' architectural firm. Whereas, thought KWCA is a LAM Registered Company, Ar. Kuek feels that the company name lack the 'professional/international' status perception.
In order to achieve clarity and cohesiveness in improving the brand identity, in which, will strengthen the competitive advantage and enhanced the company professional outlook perception by the target audiences, the overall brand identity must be redesigned and streamlined.
These two entities, both managed and owned by Ar. Kuek, have two different corporate identities. Yet, the nature of their businesses are related, if not the exact same. As a result, it has created some confusion among the target audiences. In a way, this situation has created a brand identity crisis.
To eliminate such confusion, consistency is the key. There are several little things that should be established and kept consistent throughout the brand communication, such as:
2. Fonts, colours, and design elements
Archiconic's core value was the aim of building iconic architecture. Their practice also centres on human-centric design and a desire to create space that responds to the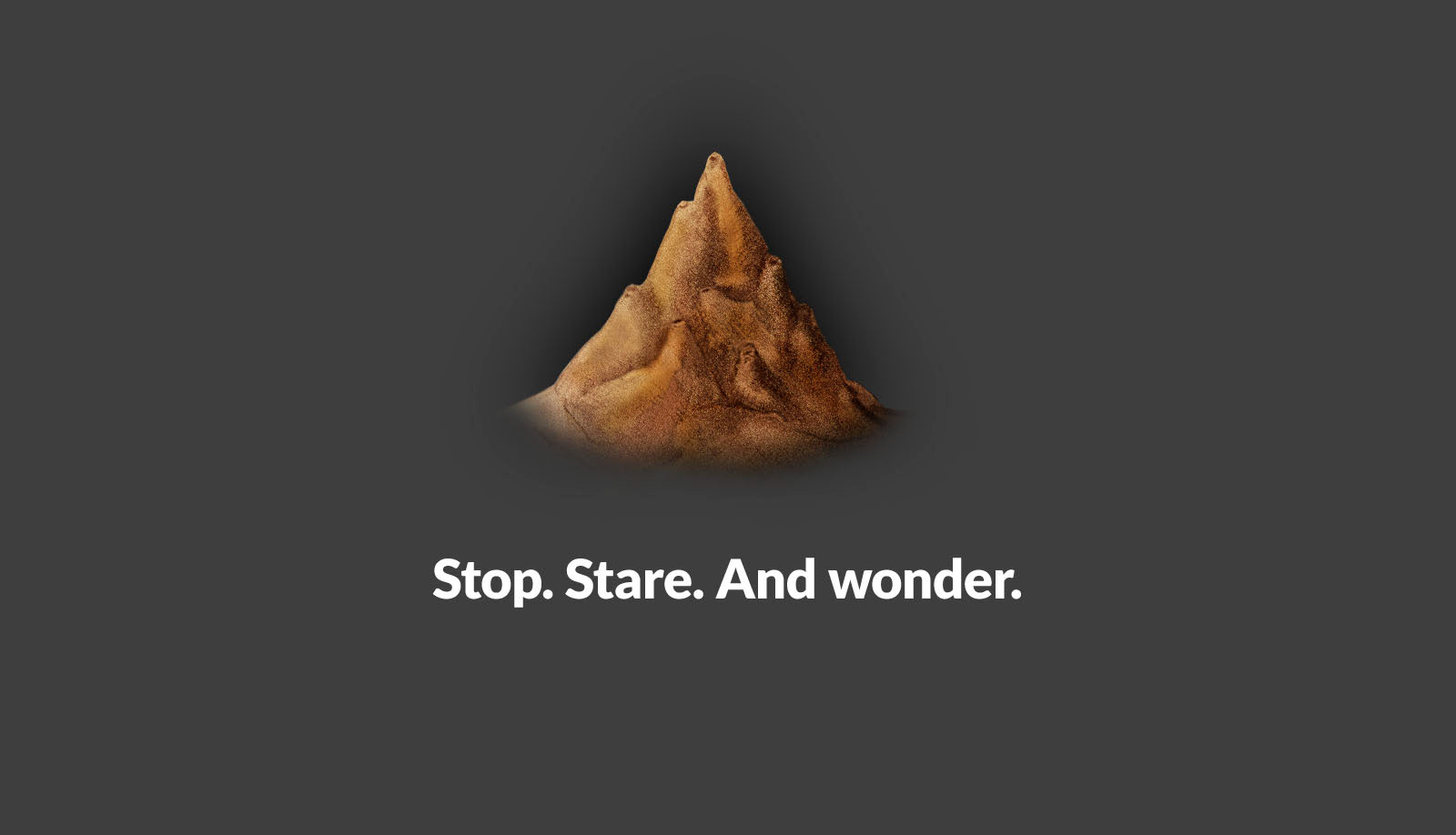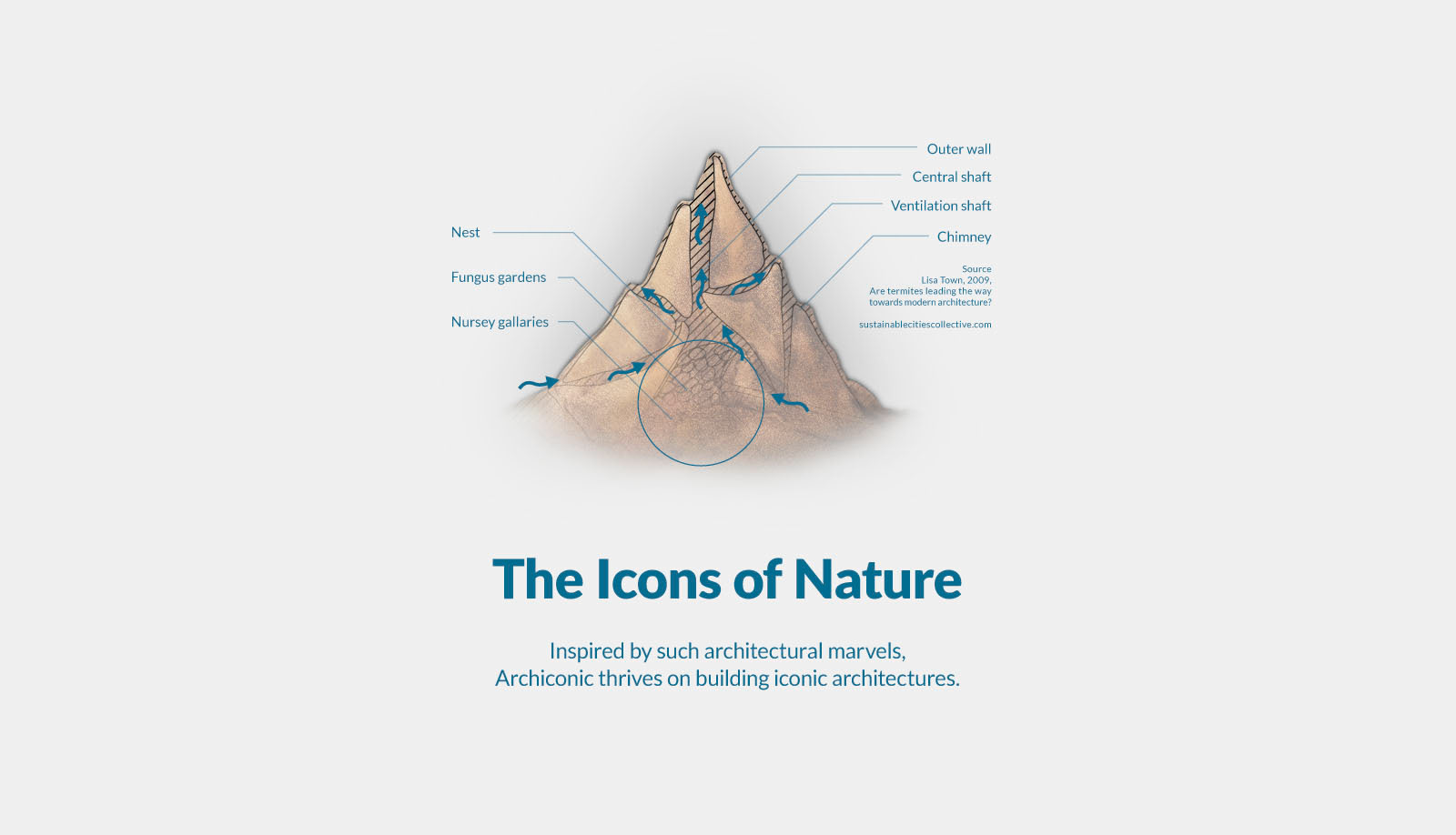 Our search eventually converged upon one of nature's wonders, the termite mound. It is researched by scientists, that termite mounds are magnificent structures in nature. Considered iconic for it's scale and complex environmental design – meaning conditions within the termite mound remains constant in terms of temperature and humidity despite the conditions on the outside.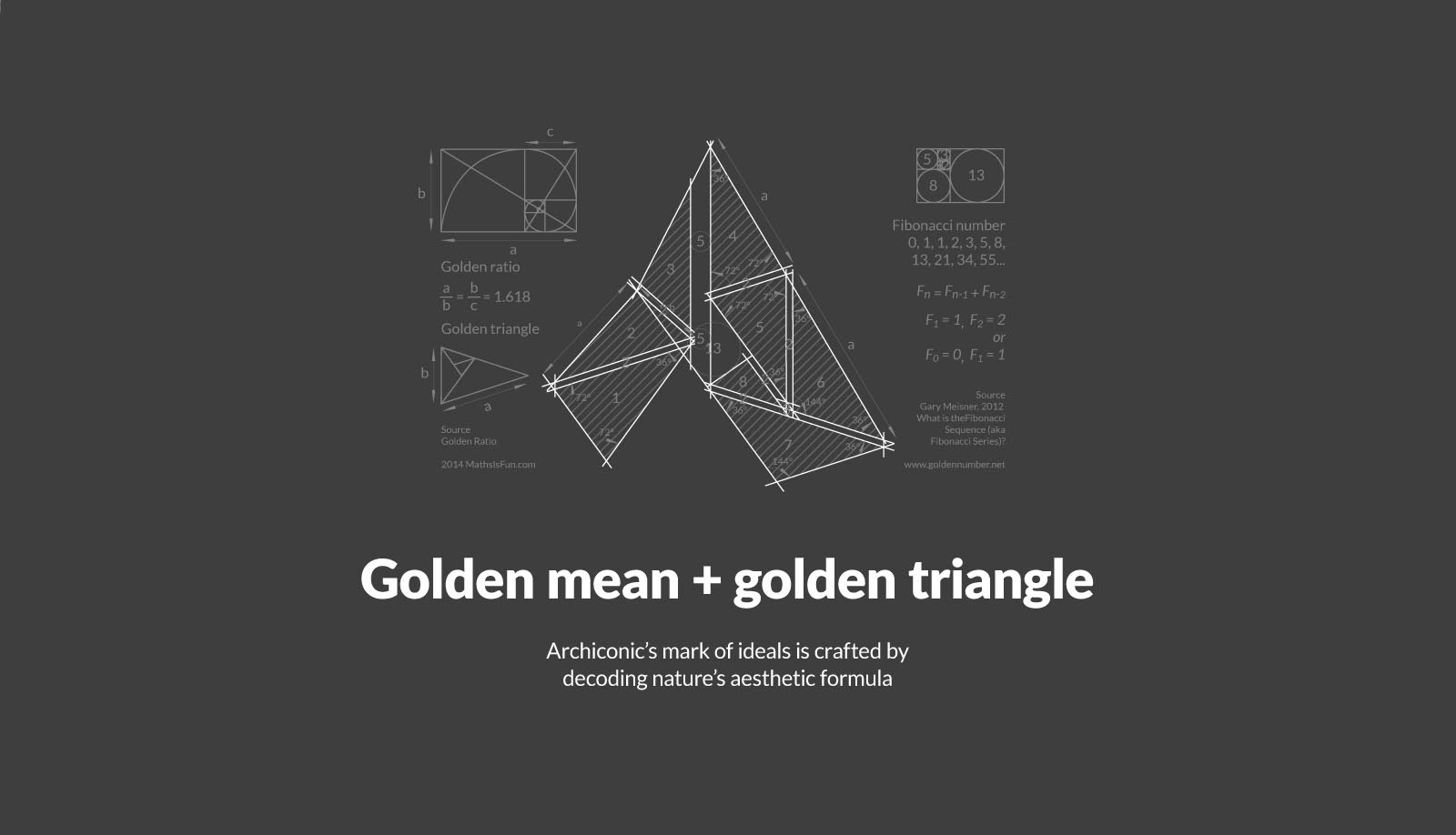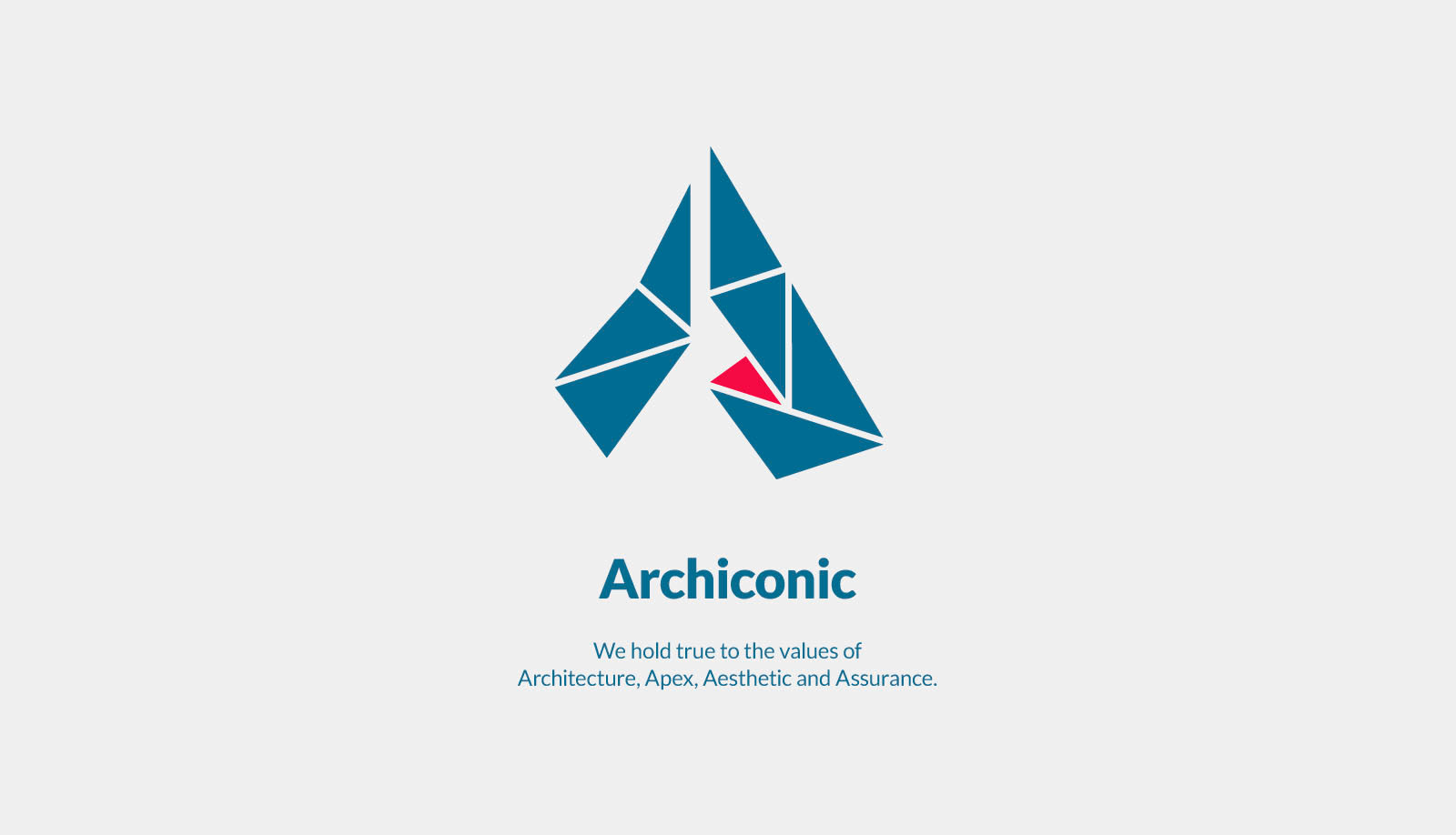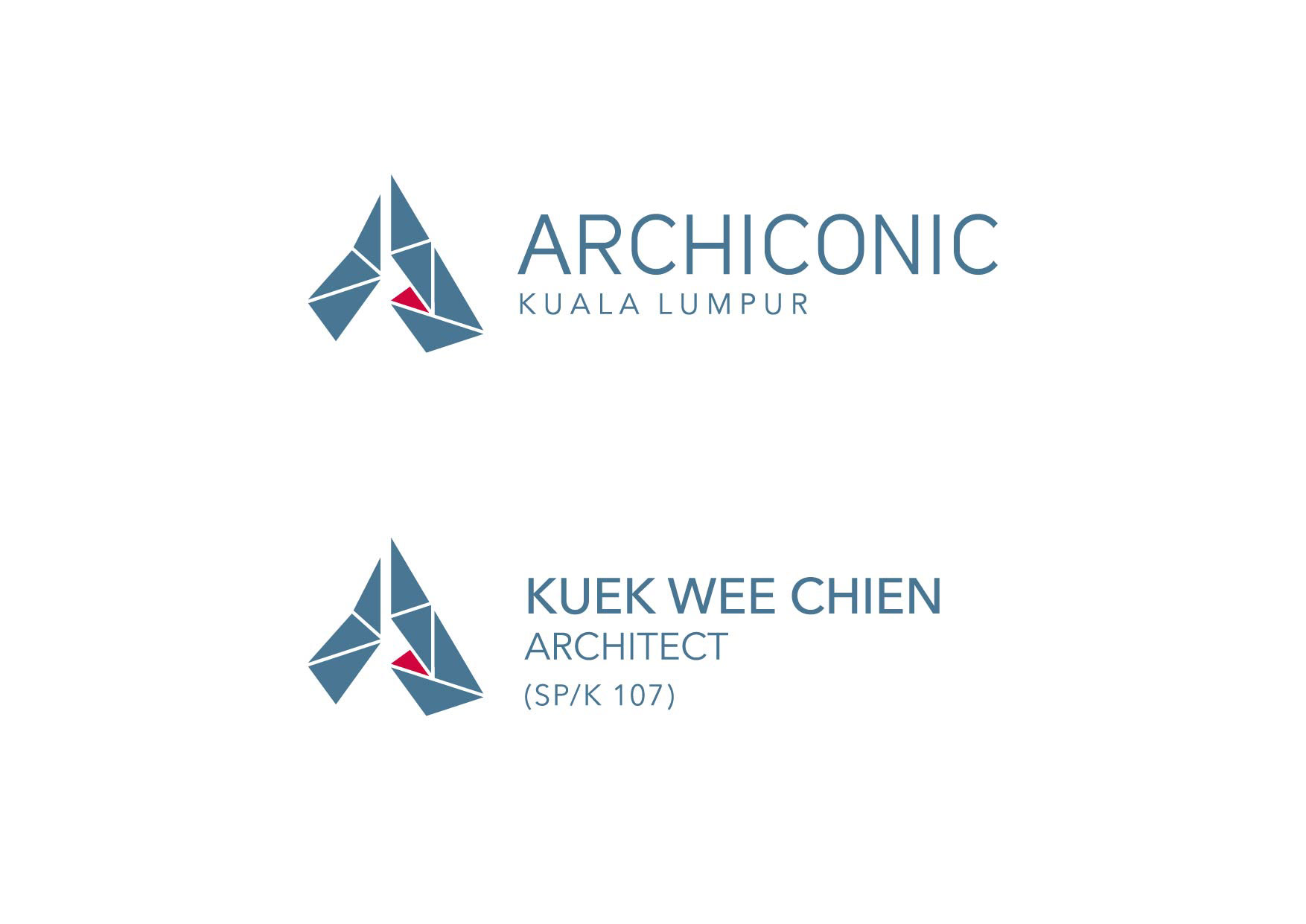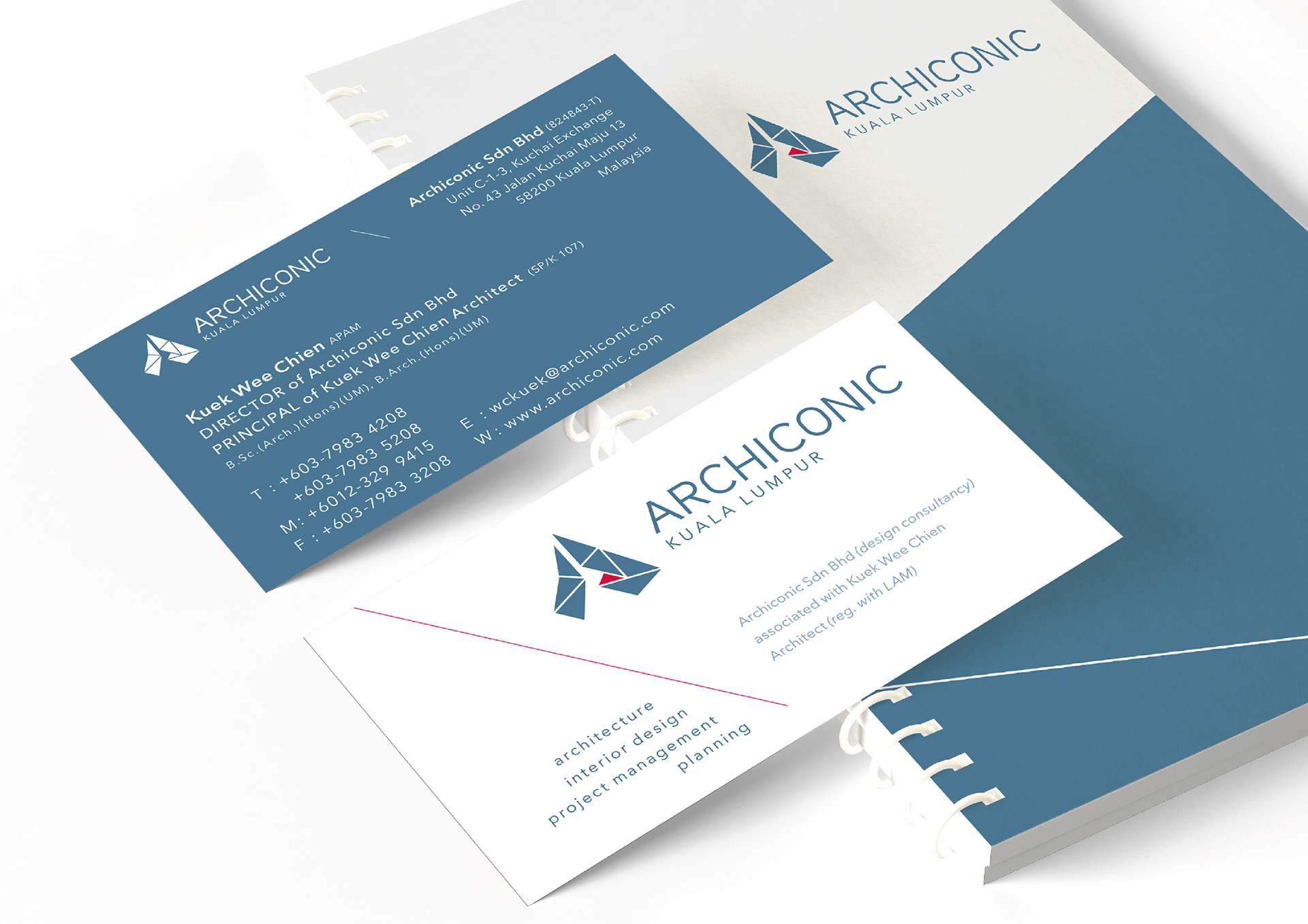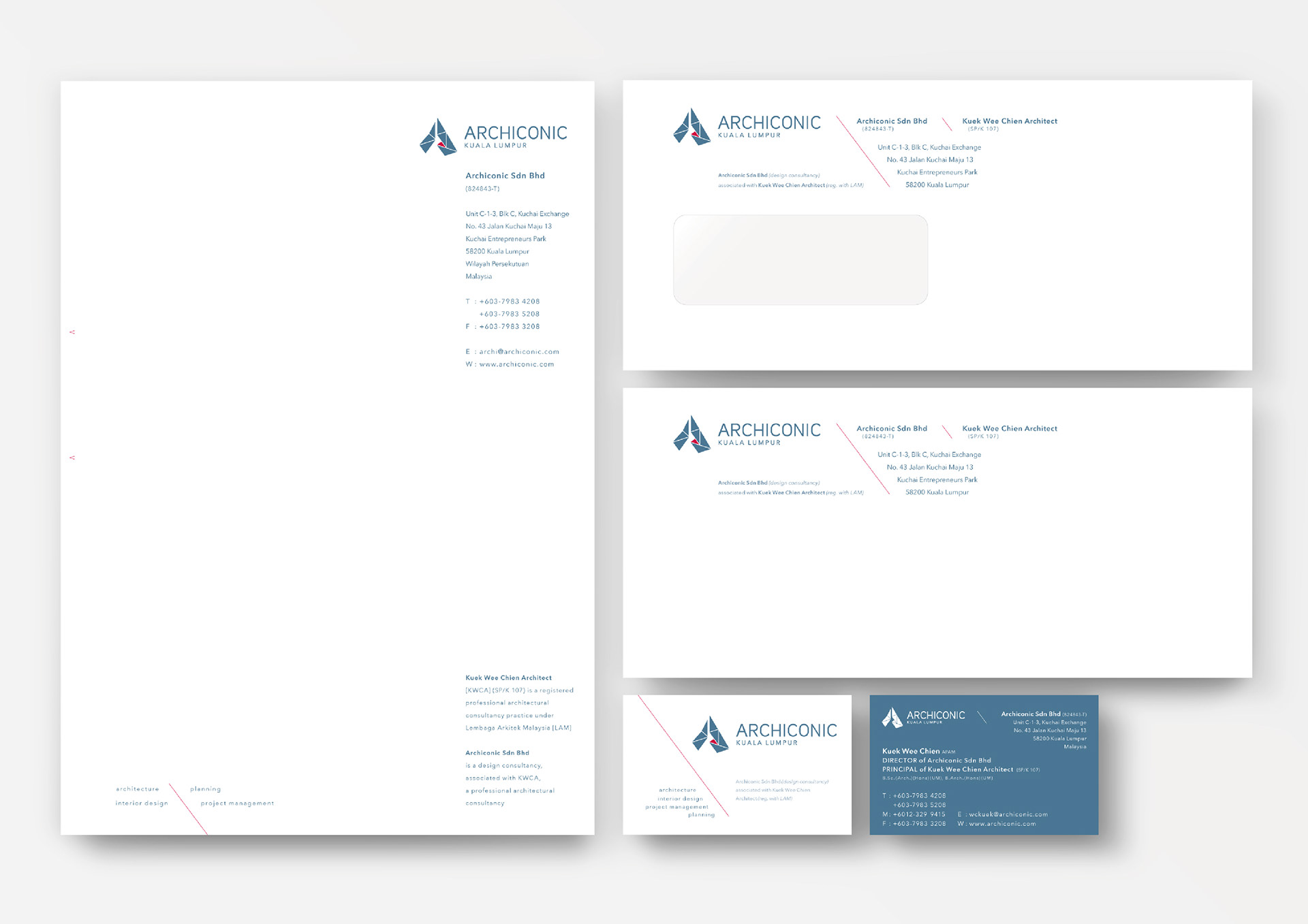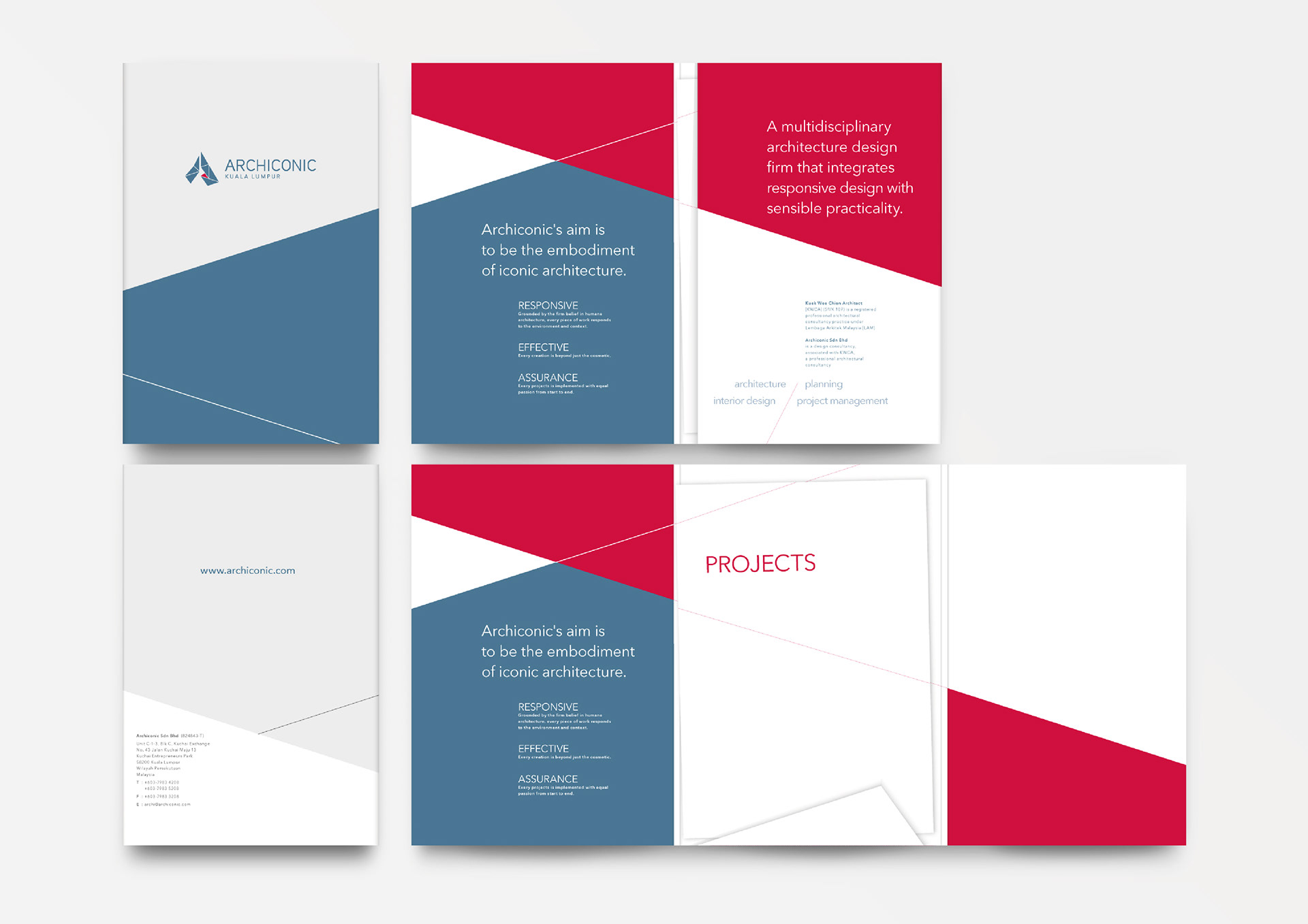 Project date
May 2015
Team
Michael Goh
Pooi Tung
Angel Oo